Welcome to the international Go Tournament Wien 2018!
ATTENTION: Due to the number of participants, we had to change the playing site on a short notice. The new site is now the Goclub Go7. As a compensation, we'll now offer free dinner on Saturday! Prices and schedule remain the same.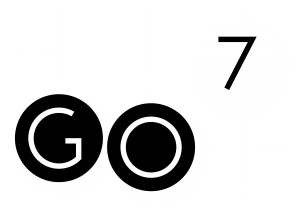 Goclub Go7
Mariahilfer Straße 82
1070 Wien

Directions
The Go7 is located directly at the underground station Zieglergasse, exit Andreasgasse, accessible with the line U3 (Orange Line).
From Wien Meidling: Take the line U6 (Brown Line) in the direction of Floridsdorf and change at the stop Westbahnhof to the U3 line in the direction of Simmering.
From Wien Westbahnhof: Take the U3 line one stop towards Simmering.
From Vienna Airport: Take the regular S-Bahn line S7 (not the green CAT, this is an expensive trap for tourists) towards Floridsdorf. You can buy a ticket for about EUR 4.00 at the machine, which is valid for the entire trip to the tournament location.
At the stop Wien Mitte (Landstraße) change to underground line U3 in the direction of Ottakring.